Now take a lookee
here
, folks. Paste Music have put up a goldmine of tunes for our delight and wonder. Email registration required but it's all free.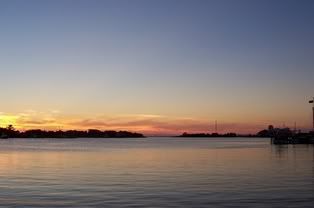 I came here to look for a copy of last year's This is Our North Dakota by
No River City
. The lovely
Melanie
played them to me on our road trip on the Outer Banks earlier this month - check out the kind of sunsets we had - and I was smitten. They are a little bit county, a little bit rock'n'roll and you'll like 'em.
Deceptively twangy, too - so don't be fooled into thinking this is upbeat stuff - the cellos and accordians put pay to that. Gorgeous.