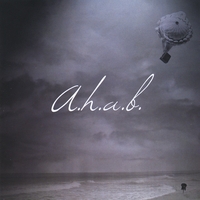 We're having an Indian Summer here in the UK, I've just got back from vacation in
Wales
and we spent every day on the beach making sandcastles and paddling in the sea. This kind of weather always makes me want to whip out the 12 string rickenbacker (
360/12MG
), get a band together and just jangle some classic countryrock in a Byrds style.
The first few tracks I heard from A.H.A.B. occupy the same kind of ground as some other bands soundtracking my Summer -
Grantura
and
the Tailors
. Both are British bands doing a fine line in classic feelgood songwriting. Having said that, the CDBaby samples of the remainder of the album shows plenty of variety and considerably more edge to sustain interest over the coming Autumn & Winter too.
I asked for something downbeat to post and they sent this gentle song to soothe your Friday afternoon away:
Listen:
A.H.A.B. - Crows
Buy it
Grantura album review coming soon, as soon as I can pick which song to post.